Commercial Property For Lease in the St Croix Valley Areas and Twin Cities Metro Areas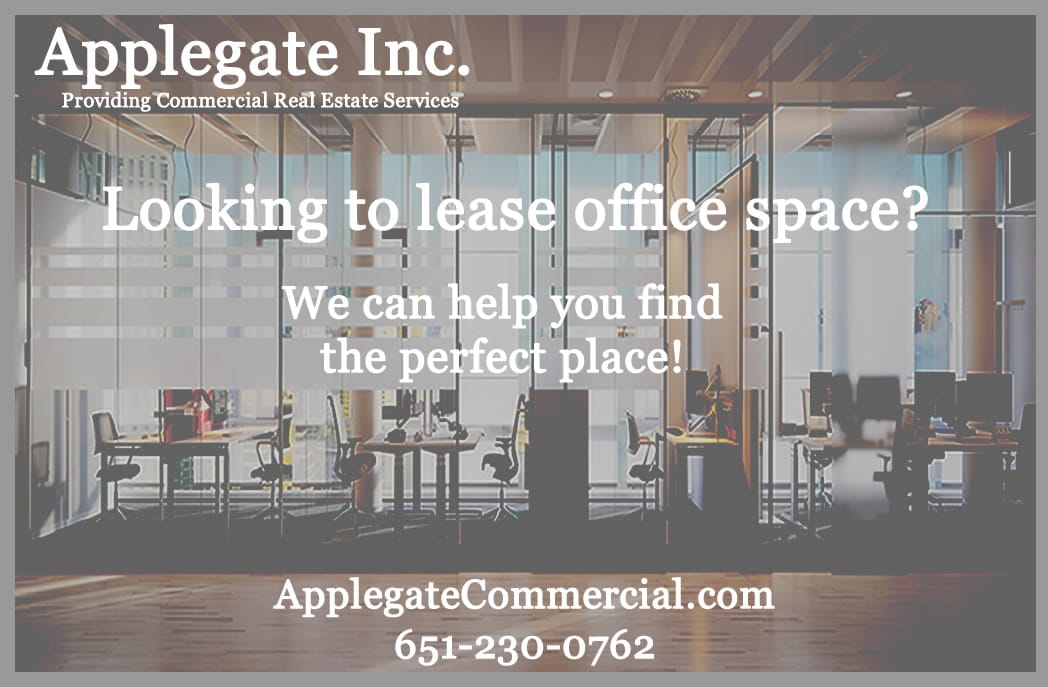 Are you looking to rent office space for your business? Let us help you find the perfect commercial property for lease in the entire St Croix Valley areas and Twin Cities Metro areas. Our realtors have experience and knowledge of the area so they can help you find the exact type and size commercial property to fit any business no matter the size or niche. We realize there are a lot of realtors in your area and that's why we give it our all to make your plans a reality.
We have new properties added all the time. View our commercial property listings on the links above or if you prefer, contact our dedicated realtors.
We add new commercial properties for lease or sale all the time so if you didn't find what you are looking for, please check back regularly for new listings. If we don't have what you are looking for and let us know what you are in search of & we will be sure to keep an eye out and let you know when it's available. Here at Applegate Commercial Properties, our clients are number one.
Make the right move & contact us today for your perfect commercial property in the St Croix Valley or Twin Cities Metro area.