"Applegate Inc Brings Buyers & Sellers Together"
Timing and strategy is critical in achieving maximum cash flow and value in investment property.  Applegate Commercial is a full service real estate company that provides professional property management, leasing and property sales for commercial properties.  Our Agents use our in-depth industry knowledge and detailed market data to effectively analyze the value of your asset and help you make insightful decisions.
Applegate Commercial Services Include:
Property Management Sales/Leases
Property valuation analysis
Licensed in MN & WI
+More
Applegate: Serving The Saint Croix Valley and Greater Twin Cities Metro Area for over 25 years.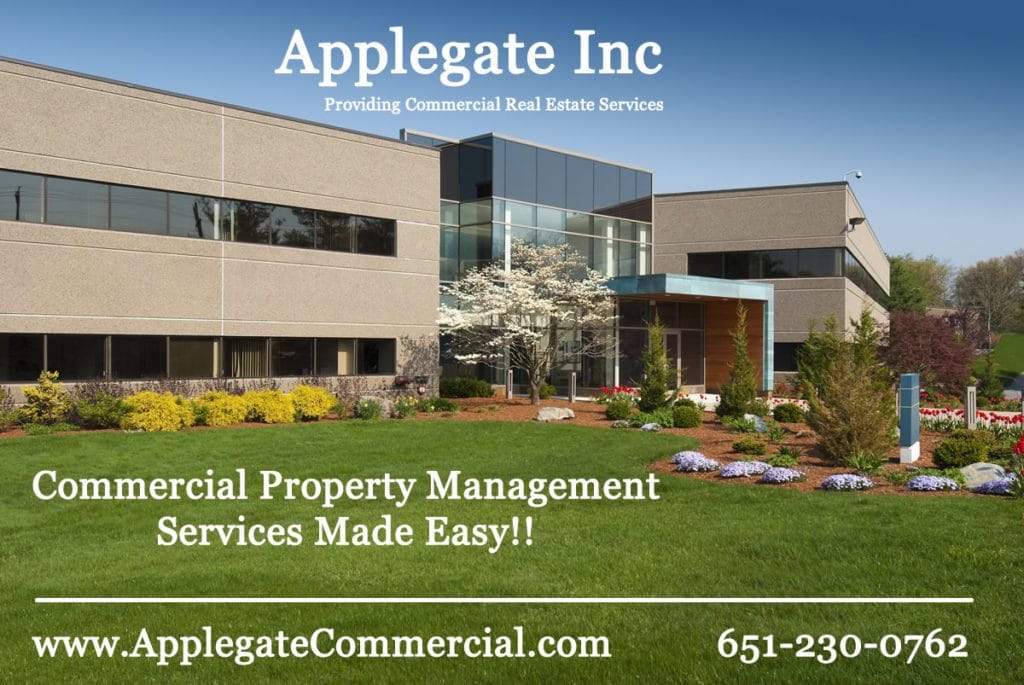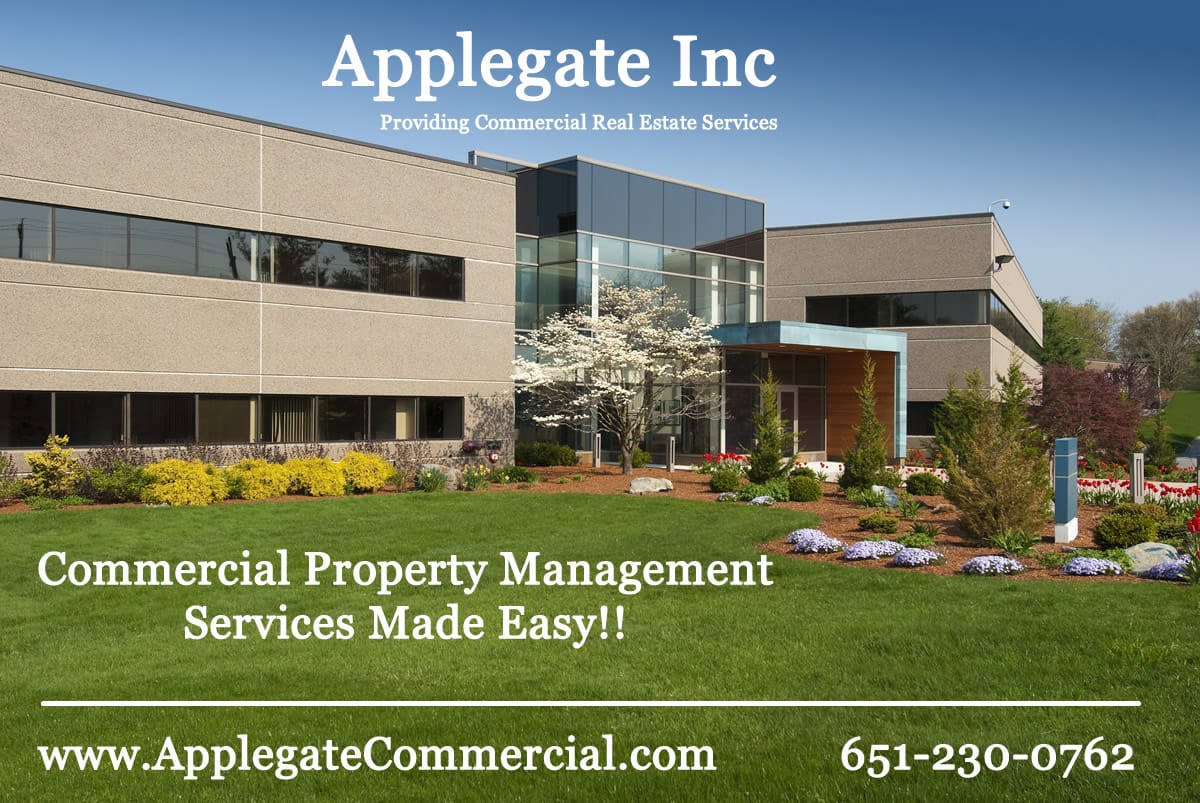 The Applegate Commercial real estate property management experts protect your investments.  We work through the aggressive management of capital and operating expenses while implementing a proven program. Therefore, our services are a full service property management company and include:
Accounting: Applegate Inc will collect all rents and make all cash disbursements as well as provide operating and capital budgets as well as all other necessary reports including profit and loss statements, rent rolls, accounts receivable and general ledgers. In addition, we provide accurate accounting figures in order to minimize the year-end accounting costs of our clients.
Record Keeping: We maintain lease files, correspondence, insurance and maintenance agreements.
Vendor Relationships: The Agents have all developed strong relationships with our vendors therefore assuring a timely and cost effective response in the event of an emergency.
Tenant Relations: Applegate Inc. works directly with our clients' tenants to handle any issues that may arise. Although we pride ourselves in taking a balanced approach to these matters, we use a fair but firm when necessary policy but we enjoy one of the highest tenant retention rates in the property management industry.
Emergency Response: On-Call service so our clients no longer have to worry about late night calls or emergencies therefore relieving you!
Facilitator and Service
Let our experience work for you!
Hire Applegate, Inc. for all your commercial sales, leasing and property management needs.
Contact us to discuss how we can deliver results for your property and offer stress-free property management services!
Applegate offices are located in New Richmond WI and Stillwater MN.