Commercial Real Estate in St Paul MN
St. Paul is considered the most livable city in America. In addition to amazing activities for families and safe neighborhoods, St. Paul also encourages businesses and entrepreneurs to make their home in the city. With so much to offer, St. Paul is a great place to call home and live your dream of home and business ownership. Let us help you find your commercial real estate in St Paul MN today.
Commercial Property in St. Paul MN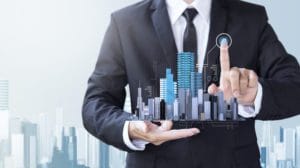 Commercial Real Estate For Sale in St. Paul MN
There are many homes and commercial properties for sale in St Paul. Check back often as we're constantly updating our site to reflect our current listings. Our agents are happy to show any properties of interest.
As you search for the perfect home or commercial property, leasing a space could be the ideal solution. We have many properties available to lease and will work with you to find the ideal space for your office or living needs.
Property Management
Commercial real estate in St Paul MN can be a great investment. But not everyone wants to be a landlord and deal with the property management tasks involved in such an undertaking. Applegate's property management services will handle all the landlord duties for you at a reasonable rate. You collect the income, we'll handle the headaches.
Moving to St. Paul MN?
Moving is a big decision. People looking to relocate to St. Paul want to know about school and municipal facts. They're also curious about activities in the area and the history of the city. Researching these things is easier with the internet, but we've compiled some basic information to help you get started.
Schools in St. Paul
As part of Mayor Coleman's Education Initiative, St. Paul is proud to offer educational resources for everyone. From early childhood resources such as Headstart through high school, every child in St. Paul has access to schools and learning resources. St. Paul is also home to many colleges and universities where both traditional college students and adult learners can continue their quest for knowledge.
Municipal in St. Paul
In addition to excellent police and fire departments, St. Paul offers curbside recycling for all its residents. Garbage collection is currently handled by private, third-party haulers and residents must find their own collection service. However, plans are in place to begin coordinated garbage collection in 2018 and 2019. Under this plan, the city will establish collection zones and negotiate prices on behalf of residents. Residents also have access to many public transit options.
Things to Do in St. Paul
Through the Parks and Rec department, St. Paul offers a wide variety of seasonal activities as well as sports and protected natural areas and parks for family enjoyment. Hiking, biking, and picnicking are favorites of many St. Paul residents. The public library is a hub of activity for children and adults with books for every age and programs to educate residents on a variety of topics including health and wellness, nature and more. There's also story time and interactive programs for the kids.
Landmarks in St. Paul
One of the most well-known landmarks in the city is the Cathedral of Saint Paul. While the church still serves the community, it's also a beautiful, historic site that offers pre-scheduled tours to those who wish to admire and appreciate the architecture and artwork.
History of St. Paul
St. Paul is the second largest city in Minnesota and was originally spurred to growth by the location of Fort Snelling on Mississippi River. It was first called Pig's Eye Landing. In 1841, the Roman Catholic Missionary Lucien Galtier built a log chapel dedicated to the apostle Paul. In 1849, the city was made the capital of the new Minnesota Territory and gained official capital status in 1858 when Minnesota became the 32nd state in the Union.
If you're ready to find your next home or business location commercial real estate in St Paul MN,  contact the Applegate Commercial Real Estate Team (651) 230-0762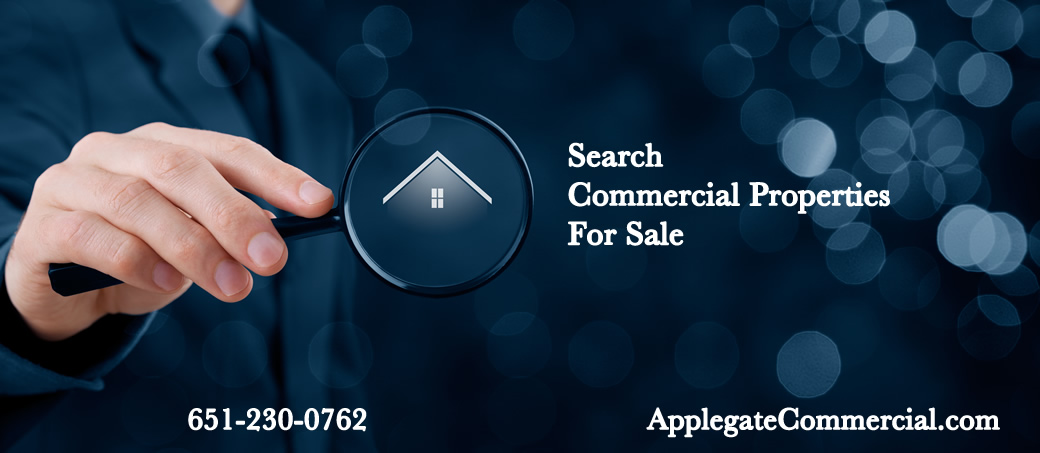 Click here to search commercial real estate in St Paul MN.
Can't find a commercial real estate in St Paul MN that matches your budget and needs? Don't worry, contact us and we'll help you navigate through the choices and find you the best property to buy or lease in Saint Paul for your business.
Here at Applegate Commercial Properties, we aim to please! Our realtors go the extra step to make sure you find the perfect commercial property for sale in the Twin Cities area. We also realize some people would like to start out leasing commercial property in St Paul first so make sure to check out that option with us too!
| | |
| --- | --- |
| Servicing the following counties: | Servicing the following cities and surrounding cities: |