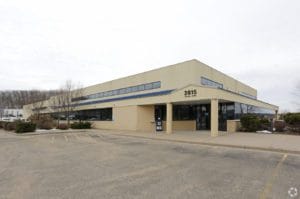 If you're reading this, congratulations! It means you've gotten to the point where you're seriously considering taking a crucial next step to growing your business: buying commercial property. When it comes to buying commercial property, you need to be sure you're making the best and most informed decision possible. Before you take that next step, there are a number of factors you should consider. We know the process can be a little intimidating, so our team has put together five points to keep in mind when choosing the ideal space for your company.
Location, Location, Location
It may seem like an obvious element, but it's an important one to reiterate. Where you position your company can mean the difference between a booming business and having to struggle to retain customers. Ask yourself: how near do you need to be to your customers? Will this location provide easy access to transportation for your employees? Take some time to dig deep and brainstorm your business' location needs, now and in the future.
Get an Inspection
Similar to buying a house, It is imperative that you know the physical condition of your potential commercial property. Knowing if the commercial real estate you are about to buy has liability or environmental issues will make your buying decisions much more straightforward.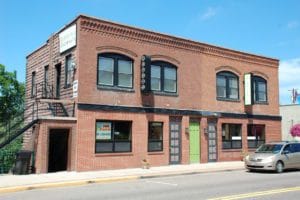 Parking Shouldn't Be a Mystery
You don't want your employees or customers complaining about never being able to find a parking spot. Or worse, that your commercial property's disability access is lacking. Prioritizing the needs and desires of your visitors, clients, and team members not only helps with picking a location, but it also helps the growth of your business in the long run.
Check for Restrictions
Imagine this scenario: you've bought property from a commercial real estate company, and you're ready to renovate. If you haven't checked your building codes or zoning laws, you might be in for a rude awakening. Always check for conditions that could prevent you from making alterations and whether your business is even legally allowed to exist on the property.
Adaptability is Key
As a business owner, we're sure growth is always at the forefront of your mind. If expansion is a possibility, choose commercial property that is capable of meeting those expectations. On the other hand, consider renting out space to other businesses if you don't use all of it. Prepare for the unexpected.
Buy and Sell Commercial Property in Stillwater
At Applegate, we ensure that when you buy, you have access to top-quality commercial properties, in Stillwater MN and beyond. We're a local commercial real estate company that meets and exceeds each of our clients' unique business goals. Business owners who work with us always find their ideal property at a price that works for them. As a seller, you can expect quick assistance and fair pricing. If you're ready to buy and sell commercial property in Stillwater, or in the other areas we serve, contact our team today.