Commercial Real Estate Stillwater MN
Known as the Birthplace of Minnesota, Stillwater enjoys an active tourism industry with many walking tours and rich history. The scenic St. Croix River provides many opportunities for residents and visitors. Being just minutes from the Twin Cities, Stillwater is a great place to live and work. And if you are business is tourist focused, Stillwater is ideal as it's been called America's Most Picturesque Small Town and included as one of the nation's Most Romantic Cities, among other ravel distinctions. Let us help you find the best commercial real estate Stillwater MN has to offer.
Whether you own an antique shop or want to open an inn, Stillwater has the perfect spot. We update our for sale listings regularly and will be happy to use our expertise to help you find the ideal location for your business.
New and experiences business owners sometimes find it more advantageous to lease the property. Our commercial for lease listings are kept up to date so check back often. And be sure to let one of our talented agents know what you're looking for so we can help you look!
Property Management
Commercial property in Stillwater can be a great investment, but being a landlord can come with many stressors such as maintaining the property and dealing with snow and landscaping. Our property management services take away these stressors while making it easy for you to collect your rental income.
Moving to Stillwater, MN
Because of its popularity with tourists, Stillwater is a modern, happening place. Dog and skate parks as well as a community garden make Stillwater a great place to live and work.
Schools
Stillwater schools rank among the highest performing in the state. More than 93% of students graduate and more than 88% of graduates go on to college. The eight elementary schools offer students in grades K-5 hands on learning opportunities in core instruction and starting in the fifth grade choir and band become options. The two middle school options help students develop independence and the high school prepares students for college and beyond. For students who struggle in traditional learning environments, the St. Croix Valley Area Learning Center provides another option.
Municipal
The mayor and four council members make up the city government. All are elected positions and council members must be a resident of the ward they represent. They serve four-year terms and are empowered to enact ordinances.
Activities
One of the most popular places in Stillwater is Teddy Bear Park. Depending on weather, the park is open from April to October and has playground equipment for children as old as seven. In addition, residents and business owners can rent areas of the park for events. Other activities include walking nature trails and exploring the wineries and breweries around the city.
Landmarks
The Stillwater Bridge is a unique vertical lift bridge that spans the St. Croix River between Stillwater and Houlton, WI. Another well-known landmark is the Washington County Historic Courthouse. The museum captures some of the most important historic moments in the area's history within the walls of the oldest standing courthouse in Minnesota.
Working and living in Stillwater is a great opportunity for any business. Contact us today to learn more about how to make your business a part of the community. We can help you with all your commercial real estate Stillwater MN needs.
Find Real Estate in Stillwater MN
Stillwater MN Commercial Real Estate Agents
Thinking about selling or buying commercial real estate in Stillwater MN? Let our local real estate agents help guide you through the purchase of your next commercial property or expertly negotiate the sale of your current building. As local Stillwater real estate experts, we're experts on the dynamics unique to the Stillwater commercial real estate market. Our qualified agents will get to work for you today and find real estate in Stillwater, MN within your budget and according to your requirements.
Contact the Applegate Commercial Real Estate Team (651) 230-0762 to learn more about buyer and seller representation.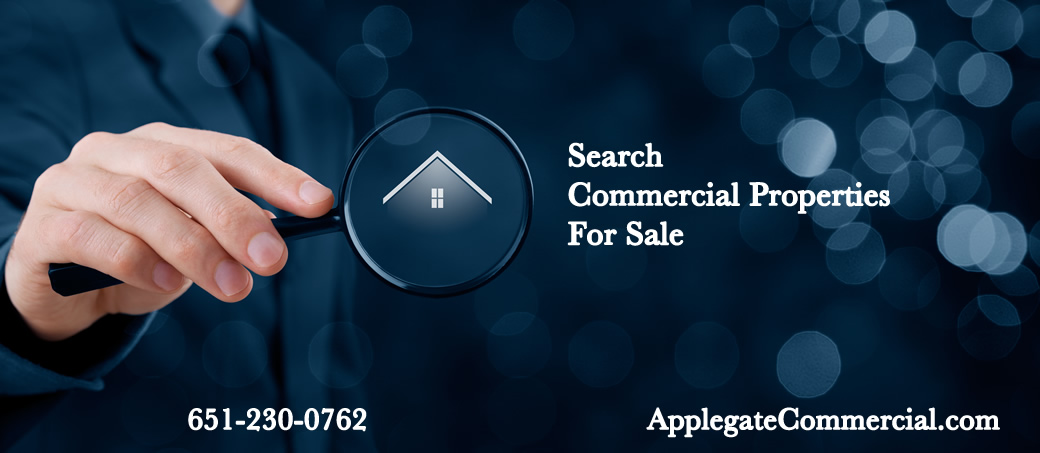 Click here to search commercial real estate in Stillwater, MN.
Can't find a commercial real estate in Stillwater, MN that matches your budget and needs? Don't worry, contact us and we'll help you navigate through the choices and find you the best property to buy or lease in Ramsey, MN for your business.
Here at Applegate Commercial Properties, we aim to please! Our realtors go the extra step to make sure you find the perfect commercial property for sale in New Richmond, WI and Stillwater, MN and the surrounding areas. We also realize some people would like to start out leasing commercial property in Stillwater first so make sure to check out that option with us too!
| | |
| --- | --- |
| Servicing the following Counties: | Servicing the following cities and surrounding cities: |