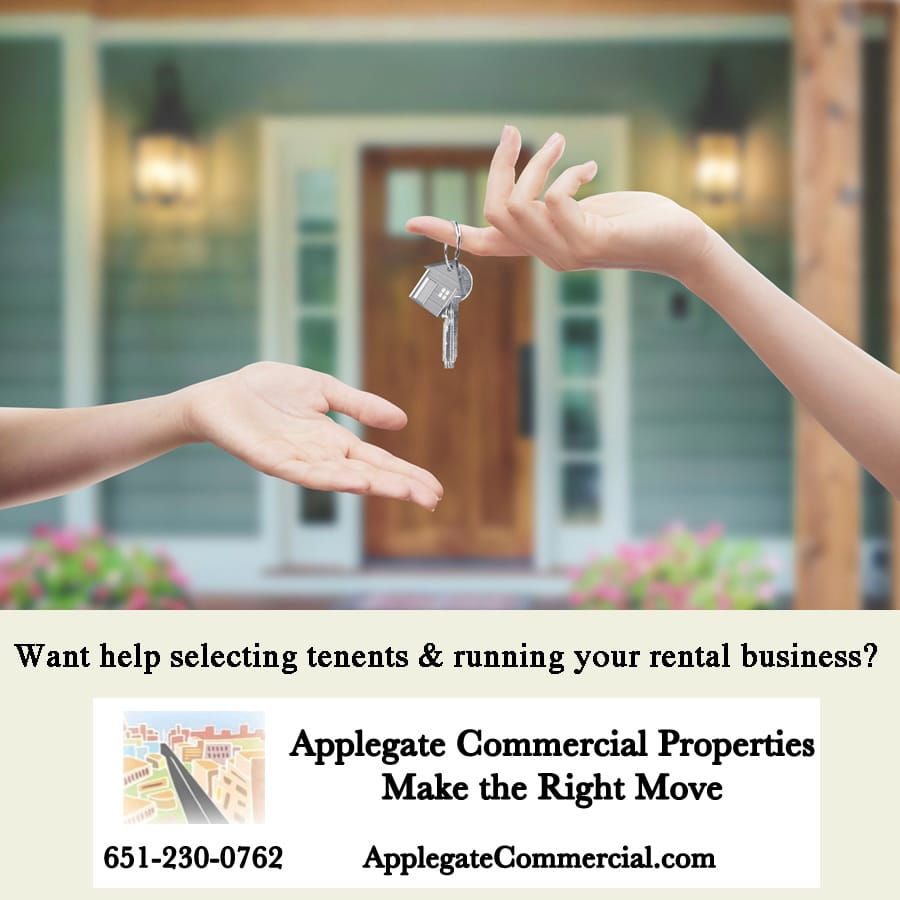 Finding the perfect tenant can be tricky, especially if you don't know where to start. Fortunately, our team at Applegate are experts in tenant property management in New Richmond and want to help. We've gathered a few nuggets of wisdom to get you started.
Know the Law
If you don't have a legal background, understanding commercial law can be incredibly confusing. It's important to know your tenants' rights as well as your own. Working with a trusted property management company in New Richmond, WI will safeguard your commercial real estate investment.
Don't Forget About the Criminal Background Check
You must equip yourself with as much knowledge as possible before selecting a tenant. A property manager can help you run an in-depth criminal background check that covers all the bases.
Use Your Intuition
While facts are critical to the tenant screening process, ignoring your intuition is not a good idea. Dig a little deeper if you have a hunch and discuss the situation with someone you can trust, like a property manager. Use as many sources of information as you can during this time.
Credit is Key
Tenants who have good credit are more likely to be punctual with their rental payments and treat your commercial space with care. Our team of experts in property management in New Richmond, WI takes care of credit checks, so you don't have to.
Picking Long-term Tenants
Tenants that stay long-term bring in a steady flow of revenue, so it's a good idea to avoid picking a tenant that has a history of hopping around. A quality property manager can help you find the ideal tenants. At Applegate, we're specialists in rental property management in New Richmond, WI, and can make your search fast and easy. Contact us today to speak to our property management experts.